Eco-Committee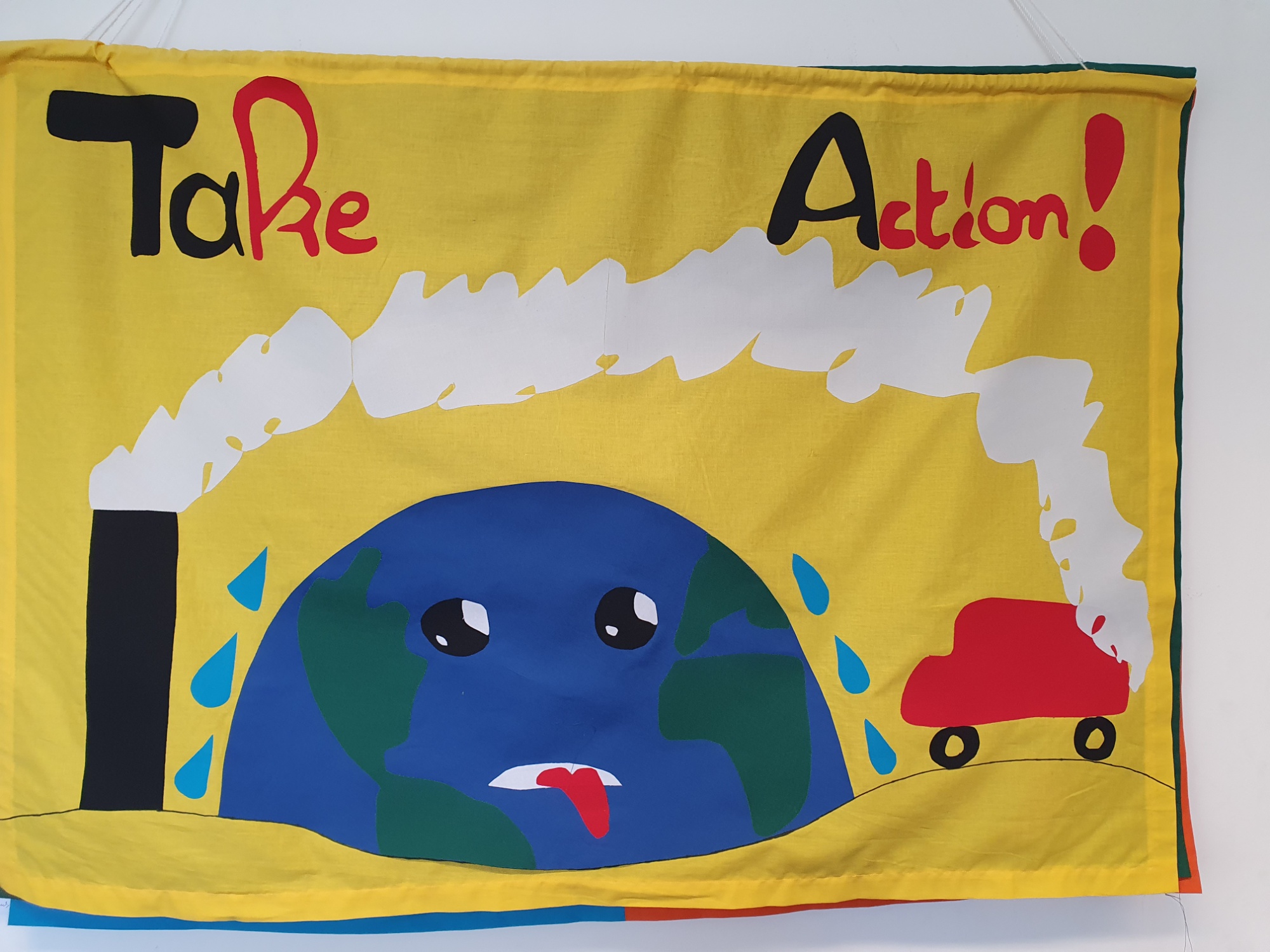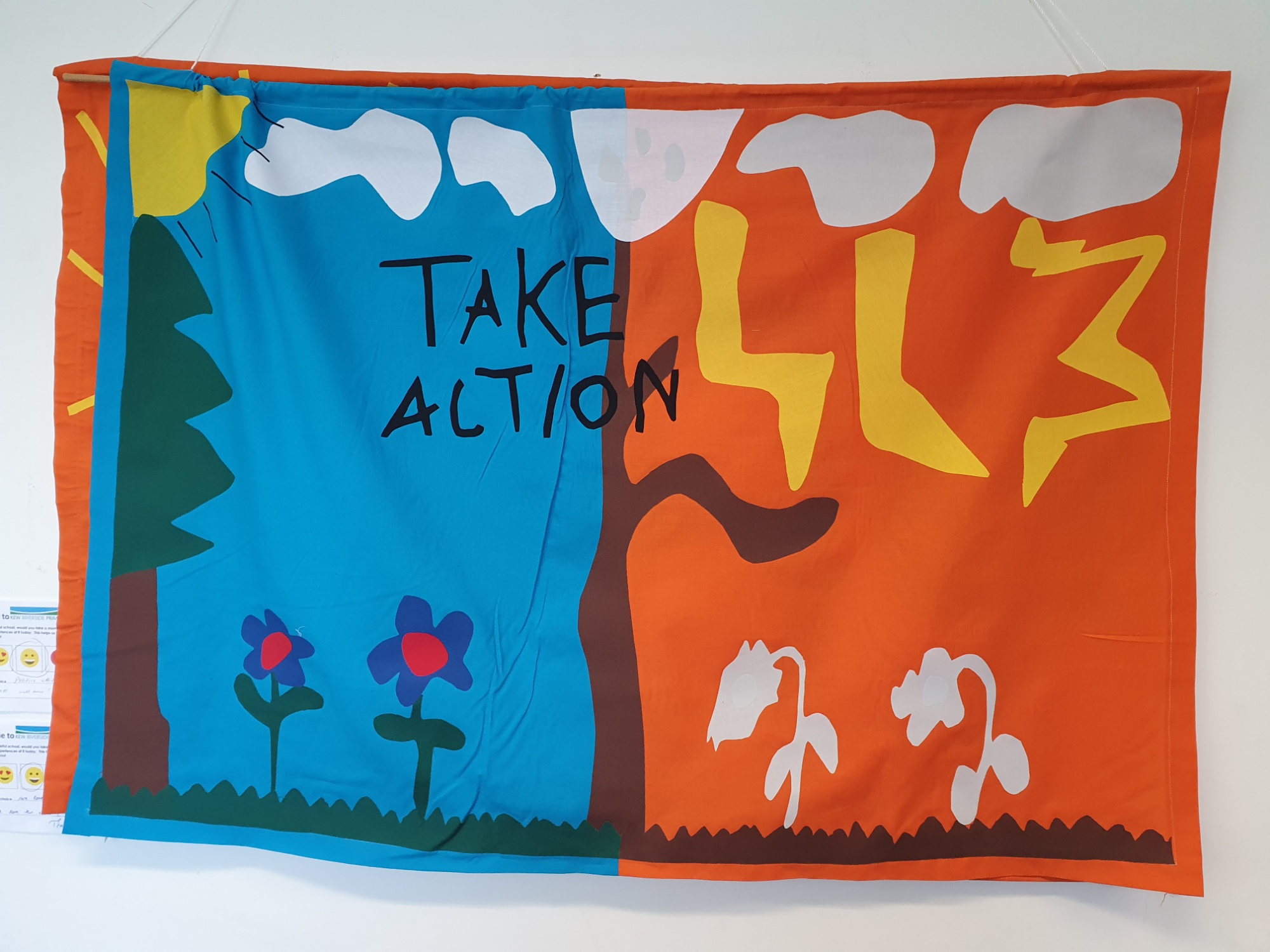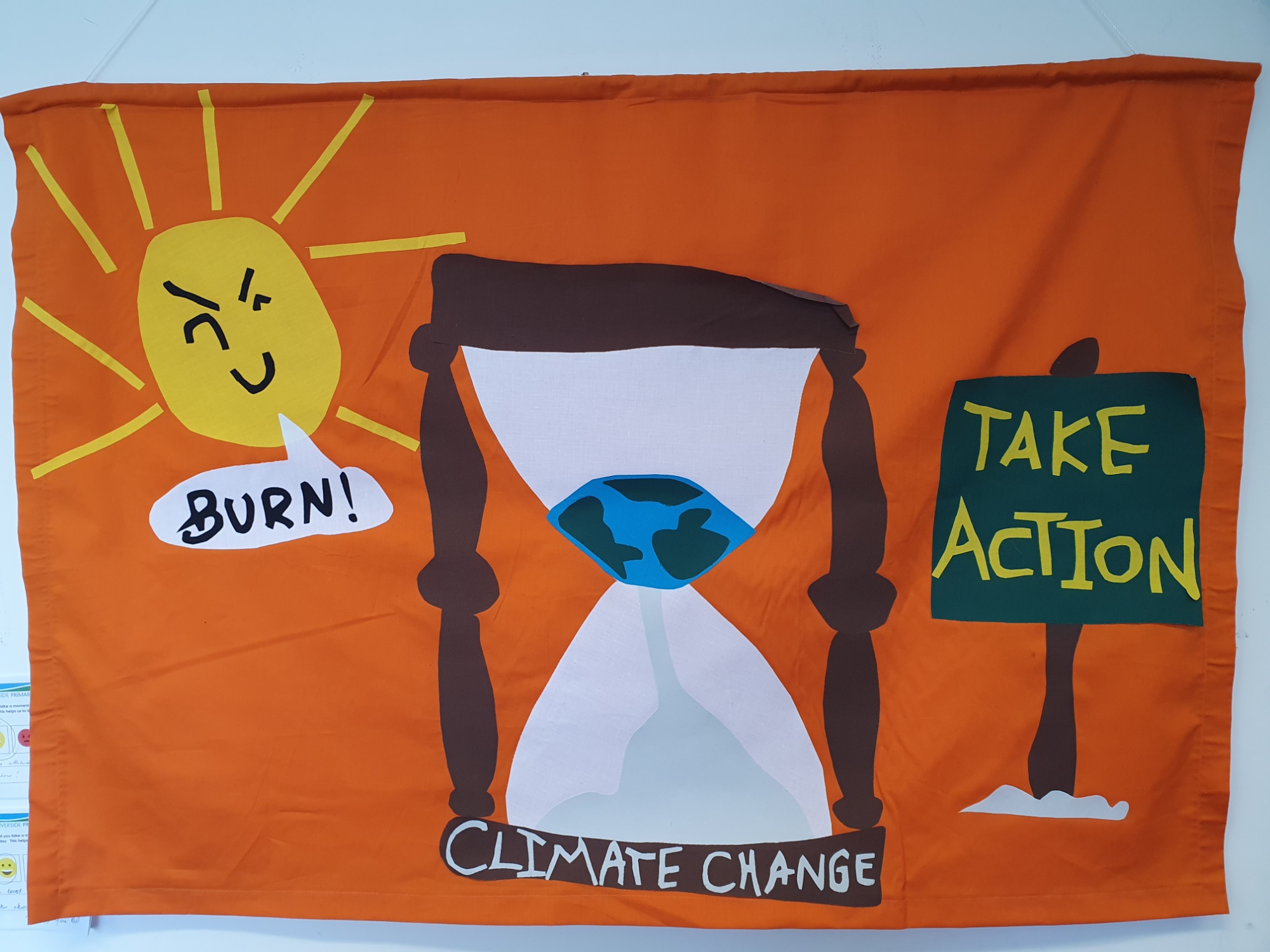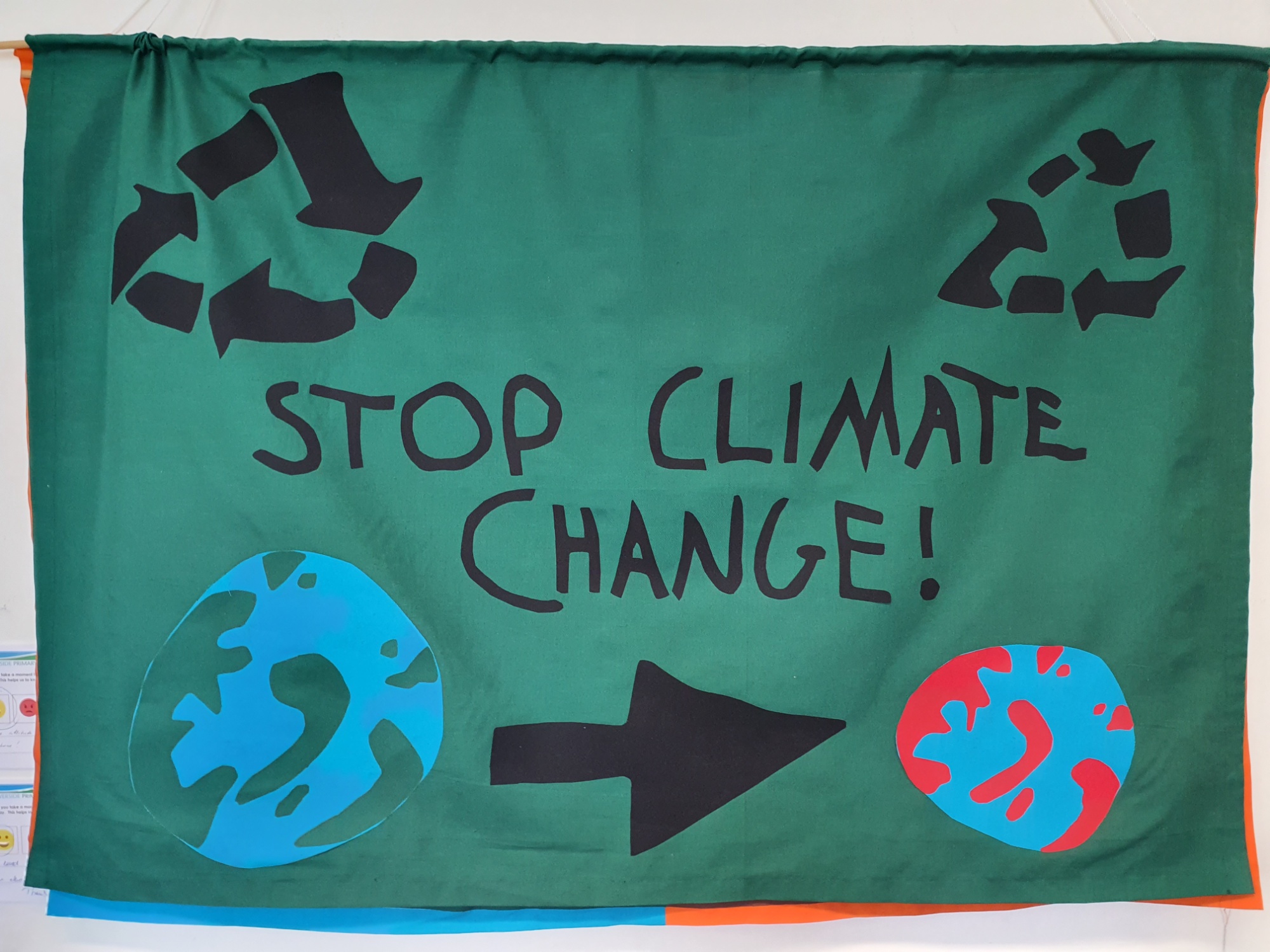 Winners of the Eco Flag competition. We are so grateful for Denise for her amazing work turning designs into actual flags!
In 2019, an Eco-committee was set up to initiate and manage 'green' initiatives at Kew Riverside Primary School. The committee will work with our PTA and the local authority to ensure our vision of children becoming socially-responsible citizens, extends to caring for our planet in the future.
Climate Change by Millie, 25th September 2019
"We need something to change something is destroying the earth.
Australia doesn't have any water and farmers can't grow food to feed the animals.
We need to put the rubbish in the bins. Lots of adults need to have discussions about the earth because I don't want it to break.
Tell the people who make machine to stop so the earth doesn't break."
(Scribed for Millie during freeflow)