Rhino Class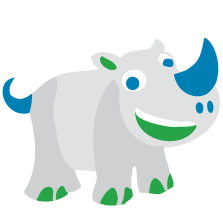 Welcome to Rhino Class where Laura is the class teacher and Angela is the Learning Support Practitioner.
Being rhinos we love adventure, so we try to use our imaginations as much as possible to help us to learn. We begin to become much more grown up in rhino class especially in our attitude to taking responsibility for our learning.
Although we still enjoy learning in a hands-on way, we also enjoy spending more time reading and writing and particularly enjoy learning about the Beatles, Tudors and Ancient Greece.
See the base of this page for useful class information.
Invaders and Settlers
BBC link to Invaders and Settlers video (10 minutes)
http://www.bbc.co.uk/education/clips/zgj2hyc
Here are some facts about the Saxons and Romans
http://www.bbc.co.uk/schools/primaryhistory/anglo_saxons/invasion_and_settlement/
http://www.bbc.co.uk/schools/primaryhistory/anglo_saxons/invasion_and_settlement/
http://www.primaryhomeworkhelp.co.uk/saxons/settle.htm
http://history.parkfieldict.co.uk/vikings/viking-settlements
http://en.wikipedia.org/wiki/Johnson_County_War
The Greeks
Find out information about Ancient Greece
http://resources.woodlands-junior.kent.sch.uk/homework/greece.html
http://www.bbc.co.uk/history/ancient/greeks/greekdemocracy_01.shtml
http://www.historyforkids.net/ancient-greek-gods.html
http://www.greek-gods.info/games/hangman/
http://www.theschoolrun.com/homework-help/greek-life-and-culture
Pole to Pole
http://www.ducksters.com/geography/north_pole.php
http://www.adventure-life.com/articles/pole-comparison-180
Excellent website all about geography
http://www.primaryhomeworkhelp.co.uk/geography/
BBC Geography website
http://www.bbc.co.uk/schools/websites/4_11/site/geography.shtml
Steve Backshaw's Dealdly Pole to Pole
http://www.bbc.co.uk/cbbc/shows/deadly-pole-to-pole