Rhino Class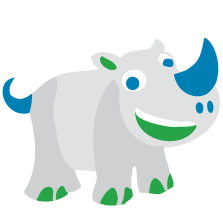 Welcome to Rhino Class, where MJ is the class teacher.
Being Rhinos we love adventure, so we try to use our imaginations as much as possible to help us to learn. We begin to become much more grown up in Rhino class especially in our attitude to taking responsibility for our learning.
Although we still enjoy learning in a hands-on way, we also enjoy spending more time reading and writing and particularly enjoy learning about the Tudors, New York and earthquakes and volcanoes.