Elephant Class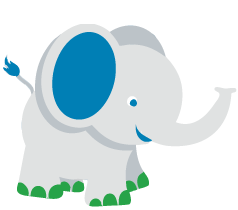 Welcome to Elephants Class where Hannah is the class teacher.
In Elephants the children are encouraged to learn in a creative, fun and energetic way. Our learning takes place through experiencing and living the things we are learning about. Whether that includes going on a shape hunt around the school, finding which lights will make Twinkle the brightest star in the sky or meeting the real Florence Nightingale. This really brings learning alive for the children and makes school a great experience to have and share.
Explorers
Here games about explorers
http://mrnussbaum.com/explorers/exploreractivities/acts
Find out lots of facts about different explorers
http://www.ducksters.com/biography/explorers/
Inventors
http://www.timeforkids.com/homework-helper/study-helper/famous-inventors
http://www.bbc.co.uk/schools/primaryhistory/famouspeople/john_logie_baird/
A few games about invention
http://www.learninggamesforkids.com/social_studies_games/inventors.html
http://www.tvokids.com/games/thinkbig
Lots of good websites for children all about inventing things!
https://kidskonnect.com/science/inventors-inventions/
http://www.ducksters.com/biography/
http://www.inventivekids.com/games/mix_and_match/matchGame.html
http://www.inventivekids.com/inventivegames/
More website about learning all about different inventors.
http://www.usborne.com/quicklinks/eng/catalogue/catalogue.aspx?cat=1&loc=uk&area=S&subcat=ST&id=2377&topic=5275
Other websites
http://www.timeforkids.com/homework-helper/study-helper/famous-inventors#next
https://kidskonnect.com/science/inventors-inventions/
http://www.kidinfo.com/american_history/inventors_inventions.html
http://pdpsolutions.com/content/employee-communication-where-are-all-inventors-gone